Groundbreaking Treatment For Type 1, Type 2, & Pre-Diabetes
Stop Suppressing Your Symptoms Start Addressing the Primary Cause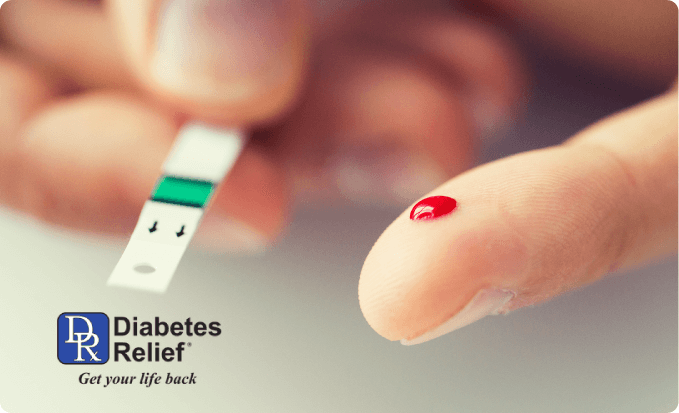 Groundbreaking Treatment For Type 1, Type 2, & Pre-Diabetes
Stop Suppressing Your Symptoms Start Addressing the Primary Cause
Breakthrough Treatment For Diabetes in Atlanta
There are nearly 35 million Americans living with diabetes and even more who are undiagnosed. At Atlanta Medical Clinic, we provide a spectrum of solutions that help treat and address the underlying causes of diabetes to create positive outcomes, rather than suppressing the symptoms.
From infusion therapy, to advanced wound care, to specialized diabetic shoe fitting, we take a comprehensive approach to helping patients living with diabetes, focusing on restoring their mobility and quality of life.
Our medical team practices the most innovative and cutting-edge treatments that target the primary cause of diabetes – metabolic failure.
Infusion Treatments For Diabetics in Atlanta
Physiologic Cellular Restoration
Atlanta Medical Clinic is one of the only providers in the Atlanta area to offer this groundbreaking treatment that can stabilize, and in some cases, even reverse the complications caused by diabetes and other metabolic disorders.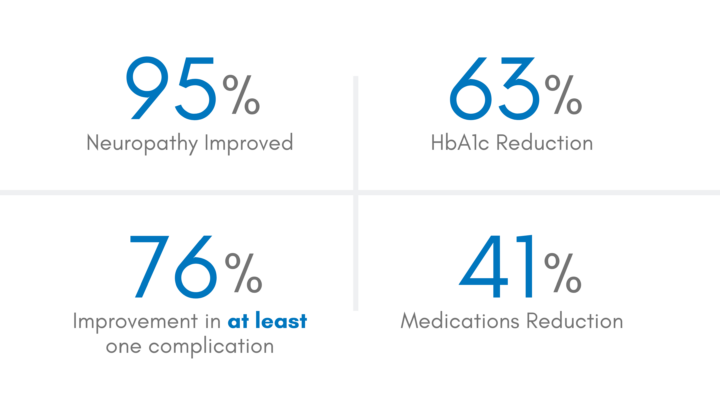 Our treatment works by administering insulin as a hormone, rather than a drug, in a way that mimics how the body naturally processes it. This method has been used to treat Type 1, Type 2, as well as Pre-Diabetic patients to improve insulin resistance, and helps cells convert sugar into energy more readily.
This treatment program has yielded significant results from patients suffering from neuropathy and other complications caused by diabetes. 95% of patients reported a significant improvement in their neuropathy, as well as vast improvements in other complications and a reduction in overall medication needed.
Effective Treatment for Diabetic Symptoms
Atlanta Medical Clinic's innovative diabetes program has been used to treat thousands of patients dealing with the complications of diabetes including neuropathy, swelling in the lower extremities, the slow healing of wounds, and more. Other benefits that our patients have reported include:
Neuropathy Diminished

Energy Restored

Weight Controlled

Erectile Function Restored

Retinopathy Diminished

Amputations Prevented

Medications Reduced

Blood Sugar Controlled
Mood and Sleep Improved

Wounds Healed

Hair and Nail Growth

Blood Pressure Reduced

Dementia Mitigated

Alzheimer's Alleviated

Stroke Recovery Accelerated

Fatty Liver Reduced
How Does Infusion Therapy Work?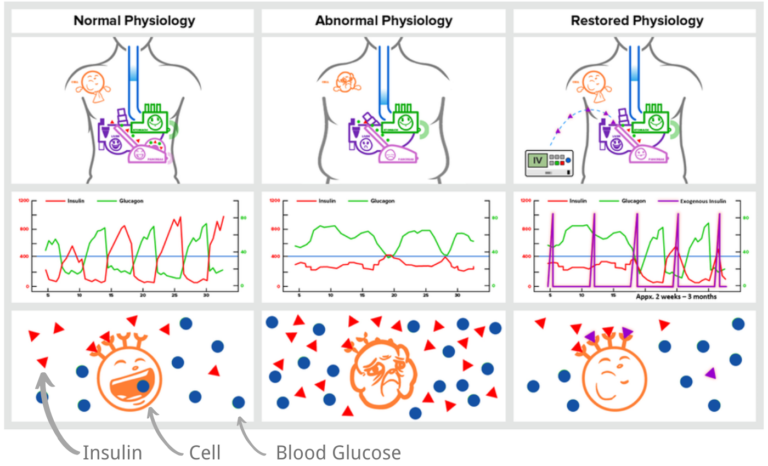 Physiologic Cellular Restoration is a unique and groundbreaking patented approach developed by Diabetes Relief where insulin is administered as a hormone rather than a drug; it addresses the primary cause of diabetes, which is a metabolic failure. By using insulin in a manner that bio-mimics normal physiology, we're able to reduce insulin resistance, which helps blood sugar more readily enter each cell and be converted into energy.
Increasing cellular energy allows damaged tissues and organs to grow, repair, and regenerate. Thus, our approach not only stabilizes but in many instances has reversed complications of diabetes and other metabolic disorders.
Every patient's degree of insulin resistance and efficiency of carbohydrate metabolism is unique, so we begin with a consultation to determine medical necessity and establish a physician-directed individualized care plan.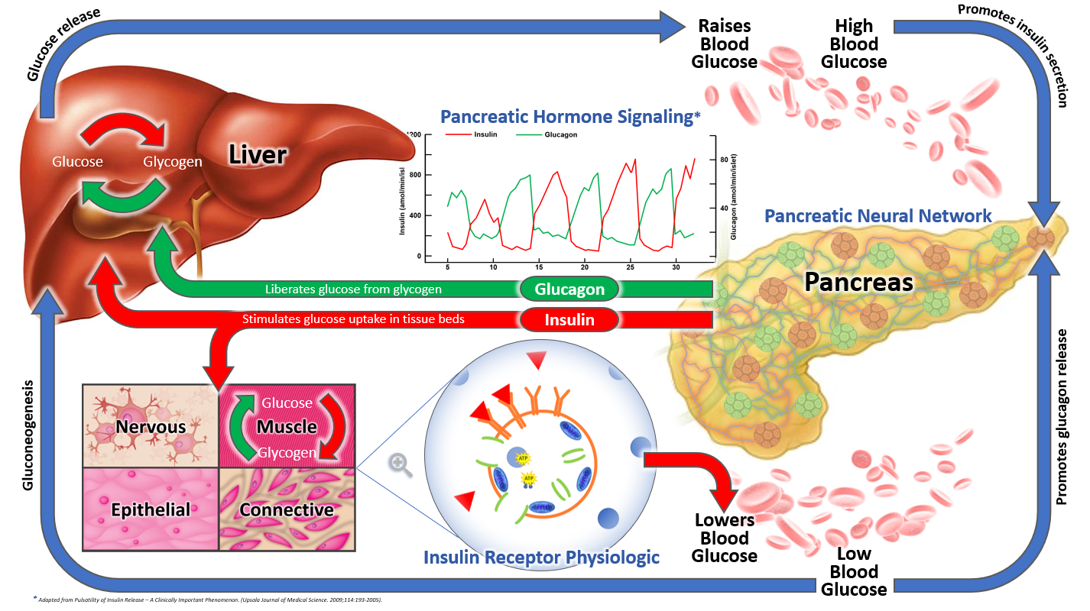 Each patient's unique care plan typically includes an "Induction Phase" of 2 infusions per week that is reduced to 1 per week for approximately 90 days and a "Maintenance Phase" that is focused on finding the balance between an optimized metabolism and insulin sensitivity while extending as much time as possible between treatments.
Each treatment lasts about two to three hours while the patient is free to move around the clinic. Typically, our Type 2 Diabetic, Prediabetic, and Nondiabetic patients reduce from 3-hour infusions to 2-hour and achieve four to six weeks between infusions while maintaining optimized metabolism and insulin sensitivity.
Advanced Wound Care in Atlanta
One of the most severe consequences of diabetes is slow healing wounds, particularly on the feet, that may take weeks, months, or even years to heal. Because diabetes can cause numbness or loss of sensation in the feet and legs, many patients may not know that they even have an open wound. This poses a threat of amputation should medical attention not be received in time.
At Atlanta Medical Clinic, we provide advanced wound care using the latest, most advanced grafting therapies that help patients recover and maintain their mobility. Our programs are one of the only in the area, and in a non-hospital setting, where our patients can find relief in a compassionate, comfortable environment.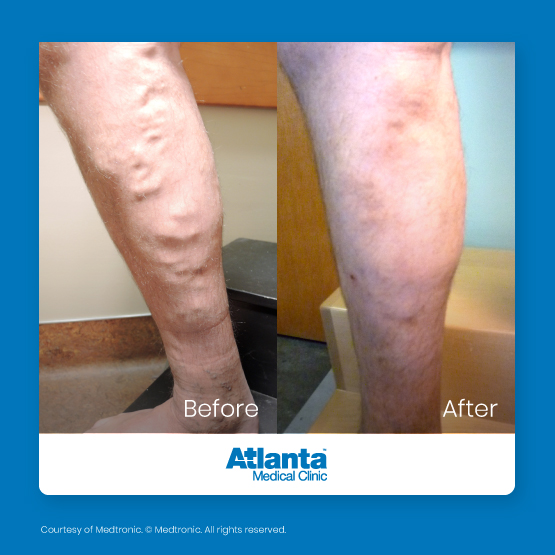 Should our patients require it, we also provide advanced, minimally-invasive vein treatments to help with swelling of the lower extremities which is sometimes caused by diabetes.
At Atlanta Medical Clinic, we're with our patients every step of the way. When it comes to diabetic solutions, we go the extra mile and provide custom diabetic shoe inserts and shoe fittings to ensure the comfort of our patients.

Diabetic shoes and inserts not only provide more support to the wearer but are specially designed to provide more space and less friction on the foot. This helps reduce the chances of blisters, wounds, and other discomforts which are associated with diabetic patients.
Our compassionate team will guide you through the fitting process, and ensure you receive the best footwear to help keep your feet healthy and ensure an active lifestyle!
Frequently Asked Questions
Do You Take My Insurance?
We work with most insurance plans and, of course, Medicare. However, if we are not in-network on your plan, our insurance experts will assist you in determining coverage for your services. When we get your insurance information, we can review your policy and better answer the question.
Are there additional elements to your diabetic treatments?
We are continuing to add new services and treatments to improve our patient's wellbeing. We also provide our patients with take-home blood glucose monitors to ensure they are staying on top of their treatments and seeing positive results.
What If I Have No Insurance?
We also offer cash plans and patient financing. We'd love to help!
What Does The Consultation Consist of?
You will meet with a member of our medical staff who will review your medical history and physical condition and explain the treatment in more depth. This consultation is very important in creating your customized care plan. Typical consultations take 30 to 60 minutes. You may be asked to come prepared for blood work if your latest blood work is not up to date.
Do I Need To Talk To My Doctor First?
We do not require a referral or approval from your doctor; however please note that we are not a replacement for your doctor. Instead, we prefer to work with your doctor to co-manage your individualized care plan including treatment, testing, and clinical results. Because this is a relatively new modality and most doctors use insulin as a drug versus a hormone, your doctor may or may not be fully aware of this patented treatment protocol. We would be more than happy to schedule a peer-to-peer review at your doctor's convenience with our medical director. Please feel free to have your doctor review this information and contact us with any questions.
What's The First Step?
The first step is to come in for a consultation so we can review your specific situation and physical condition and help you understand how the treatment can help you individually. Call us today to find a time that works best for you. We'd love to meet you and answer any of your questions.
Is This a Cure For Diabetes?
Unfortunately, Diabetes and metabolic impairment is a chronic disease. The goal of our Physiologic Cellular Restoration treatment is to help you get your quality of life back by addressing the primary cause of complications that diabetics and those with other metabolic disorders face (Neuropathy, low energy, weight challenges, kidney disease, retinopathy, slow healing wounds, dementia, amputations, etc.).