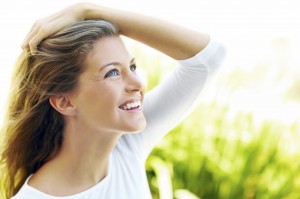 Obesity is an epidemic in the United States, with 35% of US adults suffering from the disease. That percentage of the population amounts to an incredible 79 million people. One way to look at the personal toll is in terms of medical costs, which are estimated at $147 billion per year, according to the Centers for Disease Control and Prevention. An obese person can expect to pay an average of $1429 more for medical attention each year than a person without obesity. All these statistics point to one clear positive path forward: safe and effective weight loss.
Although there are various professionally available programs that those who are overweight or obese can use, DIY strategies such as lifestyle modification tips can be helpful as well. One way to shed excess pounds, according to 2014 research from Cornell University, is to go easy on the weekends and pay especially close attention to revising your weekday schedule, when research suggests exercise is most important.
Weekday weight vs. weekend weight
Just like there are monthly hormonal cycles and sleep cycles, there are weight loss cycles as well. Generally speaking, weight drops during the week and goes back up on the weekends, based mostly on activity level but sometimes on nutrition as well. The difference between those who are successfully losing pounds each week is not the weekend weight gain but the extent of weekday loss.
The lead author of the study, Cornell's Dr. Brian Wansink, directed a team in an analysis of 80 adults between the ages of 25 and 62. Each participant was placed in a group according to the direction in which their weight was trending: losers (the most successful group, despite its title), gainers, and maintainers. All individuals in the study recorded their weight after stepping on the scale first thing in the morning.
The researchers found that, in what appeared to be the standard cycle, the highest weight typically occurred on Sunday or Monday, and it then fell to reach its low point on Friday. This model revealed to Wansink and his colleagues that those in the "loser" category started to lose pounds directly after the weekend, dropping weight through Friday, assumedly from the exercise of day-to-day activities. The gainers often held steady through Friday rather than losing. While 3 out of 5 losers reached a maximum weight on Sunday or Monday and a minimum weight on Friday or Saturday, there were no systematic high and low points for those who gained weight.
Moving forward into a healthier lifestyle
The results of this study demonstrate the complexity of weight loss. Weight gain over the weekend should be expected and not treated as a cause for concern. Weekday compensation, instead, is the crux of weight loss success. We appreciate the complexity of weight loss at Atlanta Medical Clinic, where all our programs incorporate nutrition, a comprehensive health exam, and BMI data. Get a free consultation today.